Industrial Tool Sharpening, Inc.
Give us a try ... Call 716.694.4474 Ask for Troy Brosius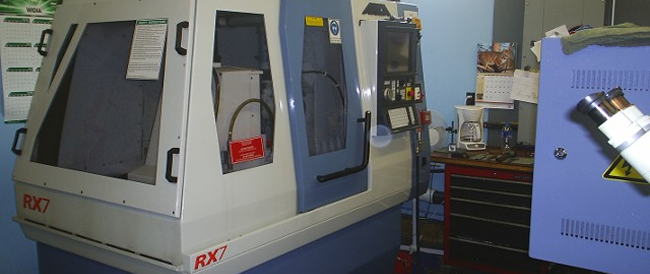 Our advanced ANCA CNC grinding technology provides ITS with the capability to finish cutting tools in one operation. It also makes it possible to achieve close tolerances, accurate machining and total control of front and back end operations.
Today's tool and cutter grinder is typically a CNC machine tool, usually 5 axes, which produces endmills, drills, step tools, etc. which are widely used in the metal cutting and woodworking industries.
Modern CNC tool and cutter grinders enhance productivity by typically offering features such as automatic tool loading as well as the ability to support multiple grinding wheels. High levels of automation, as well as automatic in-machine tool measurement and compensation, allow extended periods of unmanned production. With careful process configuration and appropriate tool support, tolerances less than 5 micrometres (0.0002") can be consistently achieved even on the most complex parts.